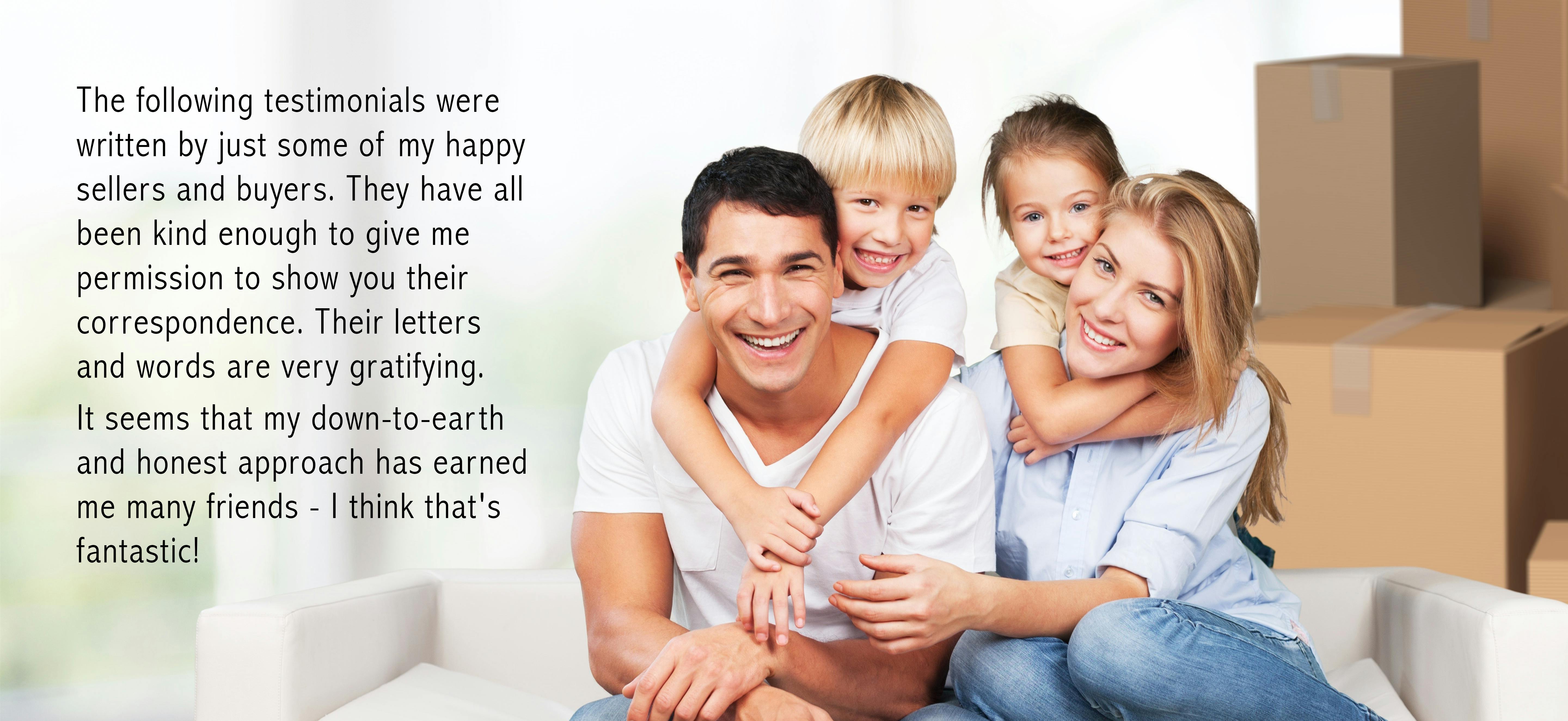 "A big shout out to you!! You are the most amazing realtor and such a great guy! Honestly! Thank you for all your hard work for my mom!! You have moved our family four times now and you always exceed our expectations!! You seriously make moving such a pleasure, and so much less stressful!! You rock at what you do!! Thanks again Jeff!" – Rachelle
__________________________________________________________________________________
"Thanks so much for helping out the family again and finding such a wonderful place."– Anthony
__________________________________________________________________________________
"Dear Jeff, We were fortunate we called you four years ago. Thank you for your calls just to touch base. We doubt many agents would have taken the time for so many years. We thank you so much for all your work you put into selling our home. From our consultation, presentation (and the beautiful floral arrangement) and open houses. Our neighbours still talk about the number of people who attended and how you had everything under control. In our wildest dream, we would never have expected the offers we received. The whole process went so quickly and in the end, we could not be happier. Thank you for your time to view condos and eventually our purchase of the one at Stonegate. It will be a life style change for us but we are looking forward to a different area. Thank you for the call on my birthday. It has been such a pleasure working with you. We have respected your professionalism and enjoyed your sense of humour. We wish you will always have good health, happiness and success." – Reiner & Doreen
---
"Thank-you Jeff for the outstanding job you did. Bryan & I always felt you had our interest in heart. You just had a way of settling us (mainly me) down when I got ahead of the process..Your hard work & confidence was very encouraging in this process. We all know buying & selling can be very stressful but you never lost your focus. The way you kept us in the loop was appreciated. Now we are catching our breath & looking forward to our next step." – Bryan & Fay
---
"We can't thank you enough for the amazing outcome on the sale of our home and the purchase of our next home. Leading us through every step made it less stressful and your patience with our concerns was appreciated. We will certainly recommend you to anyone who decides to buy or sell. Thanks again. Very sincerely, – Doreen & Reiner"
---
"A true 10 out of 10!! Jeff was exceptional! My late husband and I previously bought through Jeff, and I've always remembered the great service he gave us. So when it came time to sell again, I called Jeff right away. Jeff made me feel very comfortable with their great industry knowledge and their warm and friendly personalities. Jeff's determination and commitment to success, made me feel confident even in the most challenging situations. I would definitely recommend Jeff to anyone buying or selling." – Kristine Berg
---
"I have used the services of Jeff in the past and didn't hesitate to use him for this recent real estate transaction. I have always found that Jeff made himself available. If I had any concerns, he always took care to respond in a timely fashion. I would definitely recommend Jeff Pennington." – Douglas W. Pastorek
---
"Jeff excels at selling homes. He's extremely knowledgeable about the industry and current market conditions. Always forthright and honest without being pushy at all, Jeff made us feel very comfortable with the whole process. Our home SOLD in just ONE DAY and for THOUSANDS ABOVE LIST!! We couldn't believe it!! We would definitely use Jeff again, and recommend him to anyone thinking of buying or selling." – Sharon Green
---
"I found out about Jeff from his sale down the hall from us. That listing sold 96% of the list price! I was impressed and gave him a call. Jeff made the selling of my home nice and easy. I found the whole transaction stress free and with Jeff's help, understandable. In the end, we sold our home 98% of the list price and are very satisfied. I plan to use Jeff in the future and highly recommend him." – Kerry Nylander
---
"What really stood out for my wife and I was how fast paced the real estate market is. At times I found it stressful, but Jeff's calming personality and his experience allowed us to find our new home. I highly recommend the Automated Email services that Jeff can set you up on. The Emails allowed us to see what was available, immediately. My wife and I, both recommend Jeff." – Kevin Garbutt
---
"Jeff Pennington is a true professional in his field. Jeff has a great knowledge of the market and always delivered current information in a concise and timely manner. Nothing was left to guess work. They supplied me with everything I needed to make an informed, intelligent decision. I was very involved in the entire process, and their on-going research provided me with the information base to make the most advantageous decisions possible. I'm very happy with the excellent service he provide. (As a matter of fact, Jeff was able to negotiate the highest price realized in the area in a long while.)" – Martin Brown
---
"Our move was a unique one. Our home and my mother's home both were listed, in order that we might find a home with an in-law suite, together. Jeff was able to deal with all our different personalities. It was with his intuitive skills that he was able to relax each of us and meet all our needs. Moving can be an emotional one. We found Jeff to be calm, professional and knowledgeable. Jeff was always there promptly answering all our inquiries in a friendly, helpful way. We experience a no-pressure sales approach and a stress free purchase. We would happily recommend Jeff to any of our friends and family." – Betty & Ian McAlpine and Peggy McDougall
---
"Jeff is an amazing realtor! I was so impressed with all the time and effort he put into making both the sale of our home and then the purchase of our new home so pleasurable. I was really happy at how showings started immediately on our home, allowing it to sell so quickly, with Jeff's negotiating expertise bringing in the best price possible.
Jeff is very intelligent, and has incredible knowledge of the industry. I never felt rushed at all and appreciated his levelheaded, unbiased advice. Jeff's expert negotiation won out for us again when he won in a multiple offer, competing successfully against 2 other parties so that we could own the house of our dreams. I just can't say enough about Jeff and the fabulous service we got" – Rob Larson
---
"Jeff Pennington showed a tremendous amount of patience in assisting us in the purchase of our new home. We had made a decision to move but had many demands as to the type of property that we desired. Over a period of more than six months Jeff stayed active in his search for a property that matched our criteria and did not waste our time by bringing us to homes that were not suitable. We finally decided on a housing development that had everything that we were looking for. The development is much sought after and there are rarely homes available, but Jeff was very proactive in his actions by developing and distributing flyers to that area. The home was listed only hours when Jeff immediately made an appt. for us to view. To our delight our offer was accepted in a multiple offer, even before we could put our home on the market. Jeff prepared an excellent marketing strategy and arranged for our prior home to be professionally staged prior to its initial showing; the home sold in only three days.
 Any barriers that might have presented themselves were alleviated by Jeff's experience. We found the buying and selling of our homes stress free, with any questions we had, quickly answered. Jeff was able to provide us with recommended Notaries, Mortgage Specialist and moving companies. We highly recommend Jeff." – Isobel, Harry and Gerry McAteer